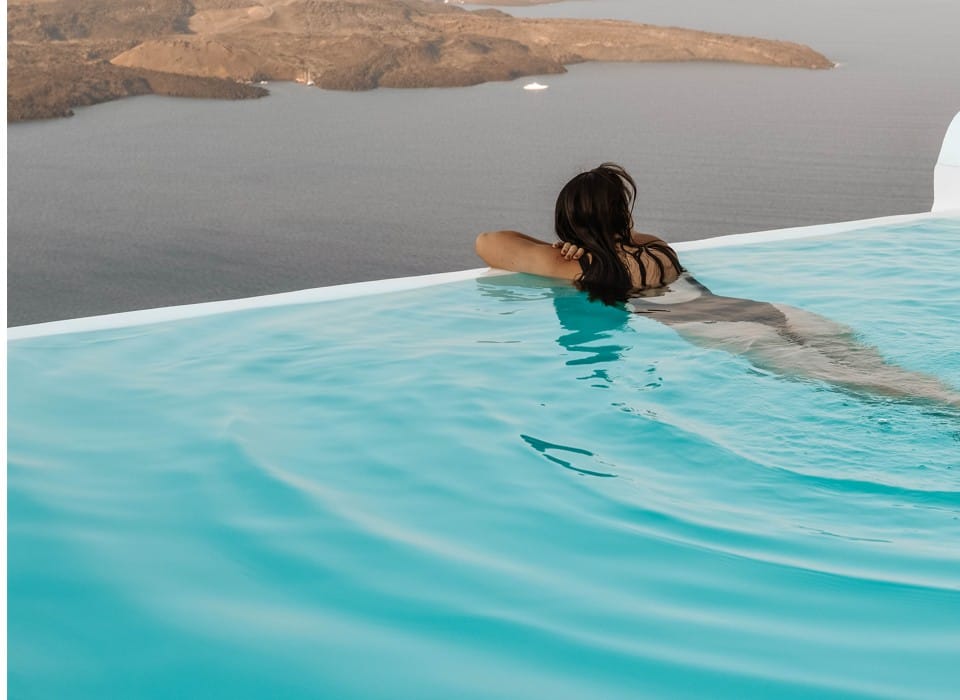 Unwind under the Santorini bright sun
One of the center pieces of the Design Hotel in Santorini, the perfectly proportioned fresh-water swimming pool, is located on the hotel's upper level. Running water cascades into the luminous waters constantly refreshing its calm countenance.
Bordered by mosaic and stone tiles evocative of volcanic lava, it is in perfect keeping with the geological essence of Santorini Island.
Surrounded by loungers and curtained divans that flow with the gentle island breeze, the swimming pool provided the perfect place to relax and sunbathe during the day and when lit at night, to gaze upon its waters.